Ukrainians harvest wheat while field burns, video goes viral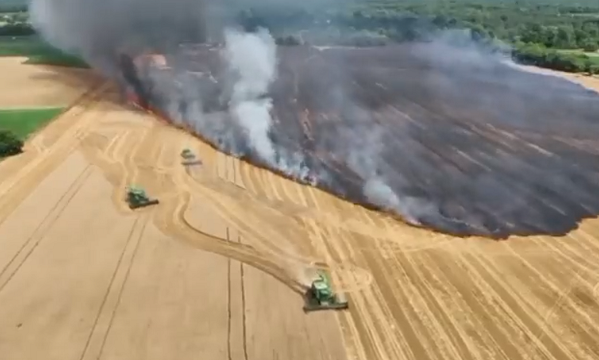 A video showing Ukrainian farmers harvesting wheat while the field burns has started to be shared on social media, with people applauding their brave work.
According to the video, farmers are harvesting the parts that have not yet been engulfed in flames in an attempt to save the wheat.
The flames were ignited by Russian missiles fired into that part of the country.
"The price of bread this year", "See how Ukrainian farmers risk their lives to provide food for the world, working under the fire of Russian missiles", were some of the captions on the distribution of the video.