The election of the general as the vice president of the Assembly of Serbia, comes the reaction from the speaker's office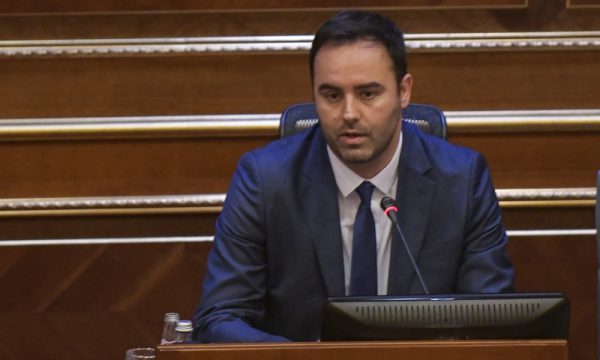 Ilir Kërçeli, chief of staff of the Speaker of the Assembly, Glauk Konjufca, reacted after Bozhidar Delić was elected vice-president of the Assembly of Serbia.
Deliq, the former commander of the 549th Brigade of the Yugoslav Army, is accused of war crimes in Kosovo.
"Whether Serbia wants an agreement with Kosovo is shown by the successive actions and messages sent by the member of the government to the butcher of the Balkans, Vučić", wrote Kerçeli on Facebook.
"The election of Commander Delic, who participated in the attacks in Kosovo by the Yugoslav army, as the vice president of the Serbian parliament is just another message that Milosevic's policies are admired and strengthened even in the 21st century," his post ended.
His election by the deputies, most of whom are part of the party of Aleksandar Vucic, comes at a time when there were tensions in the North of Kosovo.
Exactly those tensions resulted after several statements that Vucic gave at noon on Sunday. /Express