The former dismissed director tells what Bulliqi did after he informed him about the demolition of the buildings in Orllan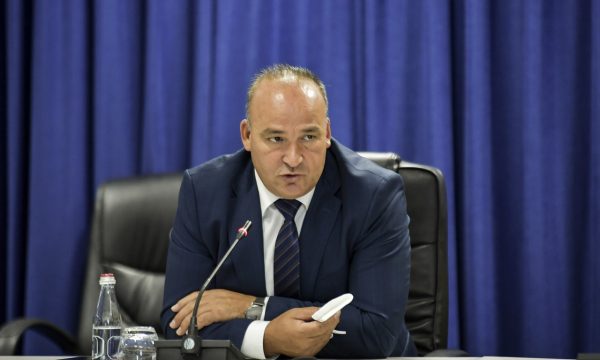 The former director of the Inspection in the municipality of Podujeva, Besnik Mulliqi, said that he did not sign the transfer of inspectors after the request of the mayor Shpejtim Bulliqi regarding the destruction of buildings in Orllan.
Mulliqi in Frontal of T7, said that after he had informed Bulliq about the demolition of the buildings there, the mayor had invited him to a meeting the next day, which was irritated, Rhewal reports.
"I informed the mayor that there will be demolition of buildings in Orllan, the next day he called us to a meeting at 8 o'clock, a very angry and senseless meeting and asked for the transfer of the entire inspectorate, which is out of the ordinary . This is a direct obstacle to the performance of the duties of the inspectors, and I did not agree to sign those transfers, which I informed him, he asked me to resign, but I did not resign", he said.
He stated that Bulliqi had told him that if he asks them to go to prison as well, he should implement the decision requested by him.
"From the legal point of view, it doesn't seem right to me at all and I politely told him that I don't want any legal consequences, but the mayor told me in words that it's okay when I say I can go to prison, then I'm sorry, I don't I go to prison, that's how it was", he said.