The assemblyman of the VV in Podujevë explodes against Shpejtim Bulliq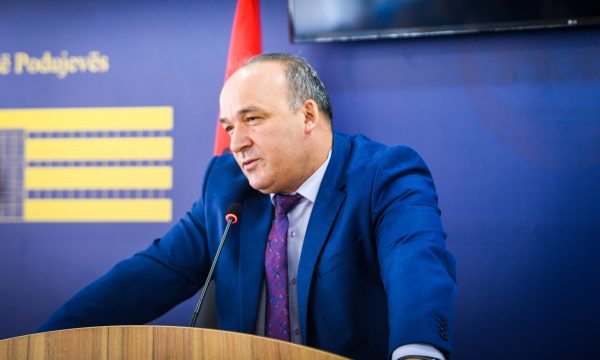 In the group of those dissatisfied with Shpejtim Bulliqi's governance in the municipality of Podujeva, an assemblyman of the Vetevendosje Movement in this municipality also expressed his opinion.
According to assembly member Ragip Fetahu, the governance of PDK, LDK and now LVV is corrupt in the municipality of Podujeva.
He made the reaction on his Facebook profile, adding that the young people who leave Kosovo are not to blame.
His full post:
The municipality of Podujeva has reacted after the reports that are circulating about dissatisfaction within this institution related to disagreements with the governance of the mayor Shpejtim Bulliqi. As two directors left within two days, the director of the Inspectorate Besnik Mulliqi was fired from Bulliqi, while the director of Health Driton Veliu resigned, there are rumors of other resignations in public.
However, the news about the other resignations was denied by the Municipality of Podujeva in a response made on their Facebook page.
"We want to inform the public opinion and the media that the director of the Directorate of Health and Social Welfare, Driton Veliu, has offered his resignation from the position of director. Meanwhile, other news that are circulating on social networks about the dismissal or resignation of other officials are speculations and untruths", says the reaction of the Municipality, reports Express.
Regarding the situation in the municipality, Rhewal tried to get a statement from the mayor Shpejtim Bulliqi, but he was unavailable by phone.