The 21-year-old man was arrested in Fier, over 43,000 euros were found in his car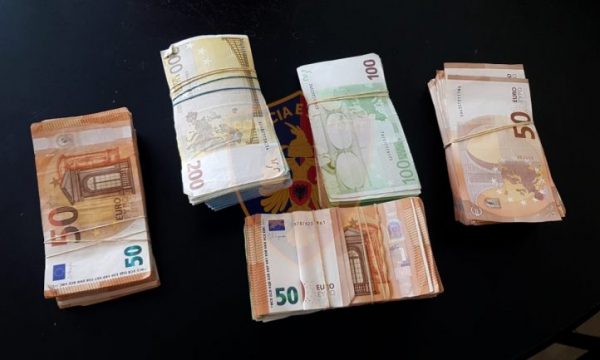 43,620 euros are seized, suspected to have benefited from criminal activity, a 21-year-old man is arrested in Fier.
Specialists of the Section for the Investigation of Economic and Financial Crimes at DVP Fier, following the work to crack down on criminal activity in the field of economic crime, based on information about a citizen who was suspected of possessing a significant amount of money benefited from criminal activity, have organized and finalized the coded police operation "Relay".
As a result of the operation, the citizen Marjus Proko, 21 years old, a resident of Fier, was arrested in the act, after during the search in the "Benz" type vehicle in which he was traveling, 43,620 euros were found, for which the 21-year-old did not have documentation proving the source their legal. From the investigative actions, it is suspected that the amount of money was benefited from criminal activities in the Italian state.
The amount of money was seized as material evidence, along with the vehicle.
The materials were passed to the Prosecutor's Office at the Court of First Instance of Fier, for further procedural actions.