Switzerland revokes citizenship for 'unfair and fraudulent behaviour'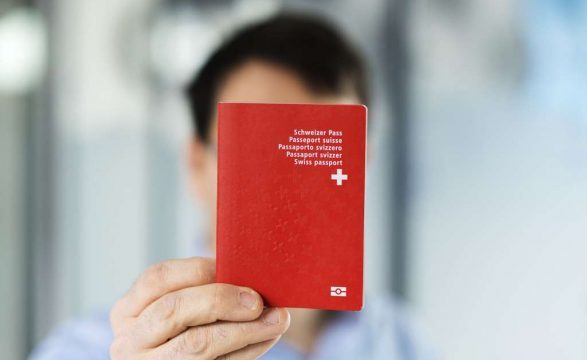 A woman who obtained a Swiss passport through marriage has had her citizenship revoked after divorcing her
Married in 2010 to a Swiss man, 15 years her senior, a Moroccan woman naturalized through the simplified process in 2015, but separated from her husband just months later.
Once the couple divorced in 2017, the woman remarried in Lebanon, raising suspicions with Swiss authorities about ulterior motives behind her marriage in Switzerland. According to media reports on Monday, "after investigations into the circumstances of the couple's separation" and the conclusion that the woman married expressly to obtain a Swiss passport, the State Secretariat for Migration (SEM) revoked her naturalization, reports albinfo.ch.
She appealed the decision, first to an administrative court and then to Switzerland's highest judicial authority, the Federal Court. Both have supported the SEM decision.
"SEM may revoke the eased naturalization obtained by false statements or concealment of material facts," the federal judge ruled, adding that the woman obtained her citizenship through "treacherous and fraudulent conduct."
Although this may seem like a rare occurrence, it is not. On average, SEM cancels close to 50 naturalizations each year after a divorce. But there are other circumstances when the government can strip someone of their Swiss citizenship.
As The Local previously reported, in 2022, "dual nationals can be stripped of their Swiss citizenship if their behavior is seriously harmful to Switzerland's interests or reputation," continues albinfo.ch.
An example of when such a drastic and irreversible step can be taken is the case of people convicted of war crimes, terrorism or treason. Between 1940 and 1947, 80 Swiss citizens were stripped of their citizenship for collaborating with the Nazis.
Recently, in 2019, a Turkish-Swiss dual citizen lost his Swiss citizenship after being convicted by the Federal Criminal Court of being a member of the Islamic State (ISIS).
The last such case, in 2020, concerns a woman who was born and raised in Geneva, but has a French passport in addition to the Swiss one. She took her two young daughters to live in the ISIS enclave in Syria without the knowledge of their respective fathers.
In both of these cases, the authorities revoked their citizenship, barring them from returning to Switzerland and possibly posing a threat to domestic security. Whatever the reason for the removal of citizenship, this can only be done if the person has a second citizenship. Otherwise, Switzerland would create stateless persons, an act prohibited by international law. And while in some cases citizenship can be restored, you can't get it back if your naturalization is revoked or your citizenship is revoked, for the reasons mentioned above.