The Russians claim to have destroyed a weapons depot in Ukraine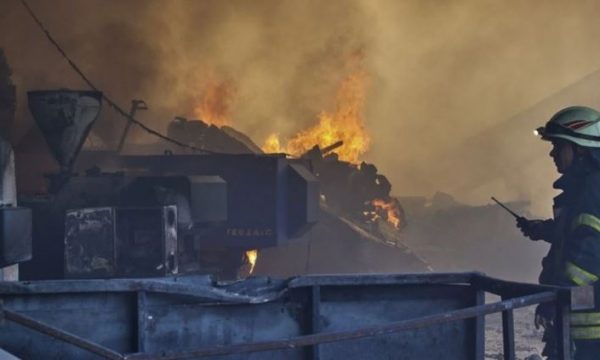 Russian forces claim to have destroyed a cache of weapons in Ukraine, which they say came from other countries.
According to Russian military forces, the weapons depot was located on the border with Poland.
"Russian high-precision missiles" destroyed a "depot of foreign weapons and ammunition delivered to the Kiev regime from Poland" near Radekif, in the Lviv region, the Russian military said in a statement.
The military provided no further evidence to support its claims and the AFP was unable to independently verify those claims.
Russian forces also reported the destruction of four ammunition depots, including one in the Mykolaiv region and three in the Donetsk region of eastern Ukraine, as well as a fuel depot in the Mykolaiv region, according to the same source.
The Russian military also says it killed more than 50 Ukrainian soldiers during an attack targeting Mykolayfka, in the Donetsk region.
Last June, Moscow said it had destroyed a NATO-supplied weapons cache in western Ukraine.