Pelosi's visit, China begins military exercises around Taiwan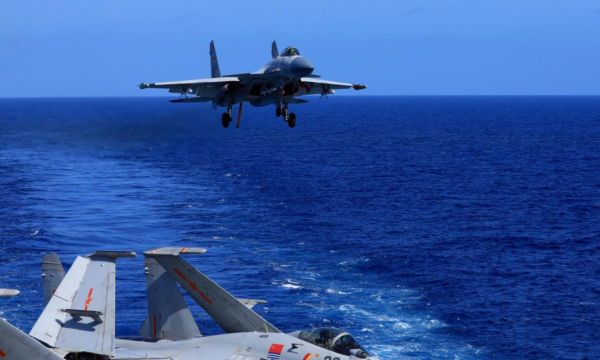 China's military has launched military operations off the coast of Taiwan, China Central Television reported, citing the official representative of the Eastern Area Combat Command, Shi Jia.
"Tonight, the Eastern Combatant Command of the Chinese People's Liberation Army began a series of joint military operations around the island of Taiwan, as well as joint air and naval exercises in the sea and airspace in the north, southwest and southeast of Taiwan," Chinese state television reported. Tuesday night.
The military exercise is seen as a reaction in response to the visit to Taiwan by the speaker of the United States House of Representatives, Nancy Pelosi, the Chinese Ministry of Defense said on the evening of August 2.
Upon arriving in Taiwan, Pelosi said US solidarity with the Taiwanese people is more important than ever.
Her visit has raised tensions between Beijing and Washington, as China has said Pelosi's visit "seriously infringes on China's sovereignty and territorial integrity".
Also, on August 2, the defense authorities in Taiwan announced that 21 Chinese fighter jets flew over Taiwan./Euronews/