Mysterious pit causes panic in this state, residents blame UFOs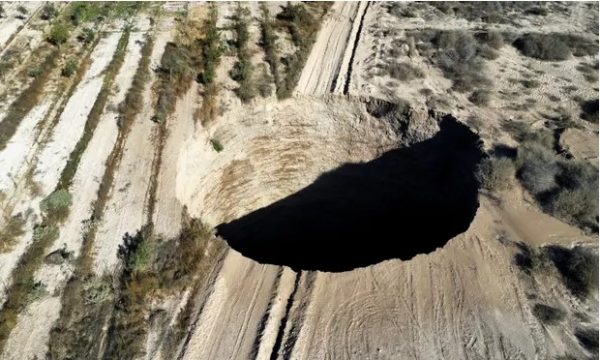 Chilean authorities have launched investigations after the appearance of a mysterious pit in a mining area in the north of the country.
The hole with a diameter of 25 meters caused panic among the residents of the area, who, not having an exact reason for its creation, blamed it on extraterrestrials.
In the footage filmed from above, it can be seen that the mysterious pit is very deep, but what impresses you the most is the perfect spherical shape it has created.
Chile's National Geology and Mining Service, Sernageomin, has sent specialized personnel to the area, which is about 665 km north of the capital Santiago.