Minister Latifi meets the new director of ShSKUK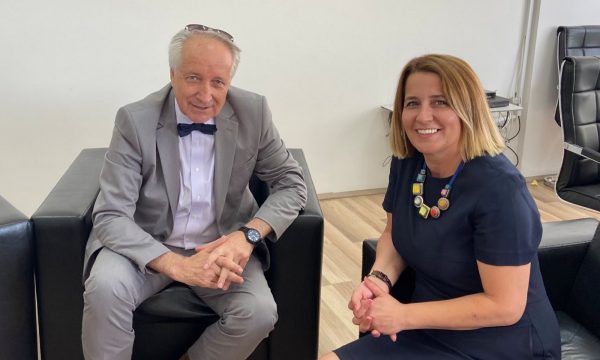 The Minister of Health of the Republic of Kosovo, Dr. Rifat Latifi met today the acting Director General of the University Hospital Service of Kosovo, Dr. Pranvera Zejnullahu-Raçi, on the occasion of assuming responsibility for the leadership of SHSKUK.
In the first meeting, Minister Latifi offered Zejnullahu-Raçi support in the management of SHSKUK, in order to improve services to patients, a task that requires sacrifice and courage to make the necessary changes in this very important institution. for the citizens of the country.
"Zejnullahu-Raçi thanked Minister Latifi for the visit and the conversation, hoping that with joint efforts the current situation can be changed and the health care services for citizens can be improved", the statement of the Ministry of Health says.