Kovacevski: Deputies have the duty to make decisions for a better future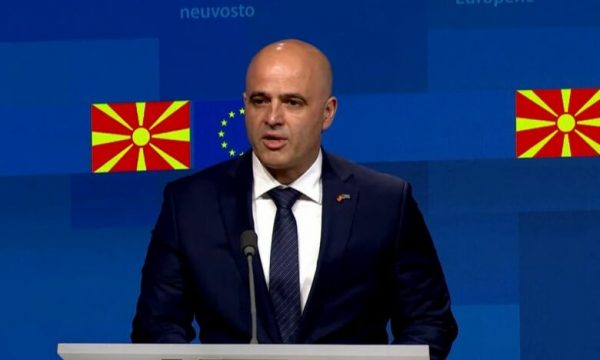 Prime Minister Dimitar Kovacevski believes that the deputies will recognize the European idea and will vote for changes to the Constitution.
"During the voting of the conclusions of the European proposal by the Council of Europe for the beginning of the state's negotiations with the European Union, each deputy expressed his will freely. The same should be the case with constitutional amendments, because it is about including additional parts of other nations in the preamble of our Constitution. This increases the homogeneity, increases the capacity of the state", said Prime Minister Dimitar Kovacevski in today's appearance on TV Kanal 5.
He underlined that every deputy, regardless of his political or religious affiliation, has an obligation to the citizens to make decisions that mean a better future for this generation and future generations of the state.
"The faster accession to the EU means faster economic development, greater social justice and greater development of all other segments of society according to the example of European countries", emphasized the Prime Minister.