How the event happened in Potam: Arjan Tase was carrying a gun, the little girl was behind the raft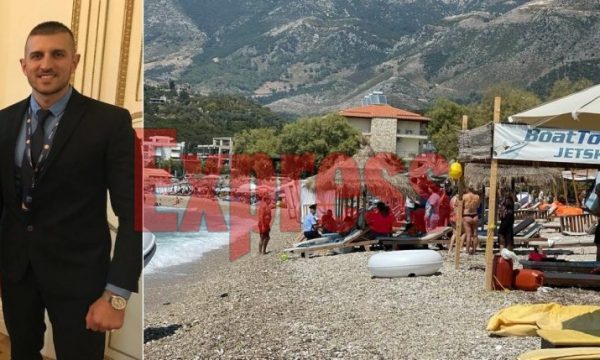 From the investigations so far, it has been found that officer Arjan Tase had his service weapon with him in the 7-meter-long dinghy with two 300-horsepower engines.
In front of his colleagues, he clarified that he did not want to leave the scene, and for this reason, the investigators have the security cameras of the businesses on the seashore to analyze the entire dynamics of the serious event.
Regarding the vehicle with a powerful engine, which has already been seized by the police, he explained that he took it to a relative of his in Porto Palermo and went to Potami to take his family to go out to sea.
In violation of the law, he approached the seashore where there are vacationers to board family members. The law states that a vessel with this power must stay more than 300 m away from the sea coast. After his family members boarded, he gave the boat a lot of gas, without checking whether there were people or not.
Unfortunately, the little girl was behind the tire washing it and its propellers caused numerous injuries causing her death.
About Arjan Tasen, although we do not have a response from the police authorities regarding the charges that will be brought against him. The investigators are verifying every detail, meanwhile, according to sources, it is expected that he will be charged with negligent homicide.