How many years of imprisonment can the policeman who killed the 7-year-old girl in Himare be sentenced with a speedboat?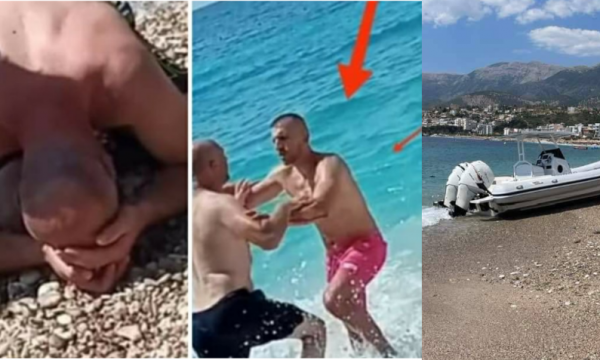 The Police Supervision Agency through an official announcement said that Arjan Tase, the policeman who killed the 7-year-old girl with a speedboat in Potam of Himara, is being investigated under the charge of "Murder by negligence".
The ex-serviceman put the boat into the fenced space for vacationers. After landing the other family members on board, he made careless maneuvers to return the vessel to the open sea again. As a result of these careless maneuvers, 15 meters from the shore, the back of the boat hit Jonada Avdiun, causing him to lose his life immediately.
Tase is charged with the criminal offense of "Murder committed by negligence", which in Article 85 of the Criminal Code provides for a fine or a maximum sentence of up to 5 years in prison.
Arjan Tase, a policeman who in the past became the subject of investigations due to allowing the cultivation of drugs when he was the head of the police station of Himara, it seems that he did not care about the law and that he made the law himself. So far, it has not turned out that Arjan Tase is equipped with the relevant license for driving a 600-horsepower, 7-meter-long boat.
Meanwhile, even though it is not allowed, Tase has broken the law by deliberately approaching the area full of vacationers even though according to the regulation, such "sea monsters" must stay up to 300 meters away from the shore due to the great power they have .
Another offense committed by the police is the gun that he found in the arm bag he was using. Although the regulation stipulates that the service weapon should not be taken with him when the officer is not on duty, Arjan Tase did as he knew.
Meanwhile, it has not yet been clarified how he managed to secure this vessel. Meanwhile, media sources report that the boat belongs to the policeman himself, although according to the papers it is owned by another person. /abcnews.al/