Former German chancellor: Russia-Ukraine grain deal could pave way for ceasefire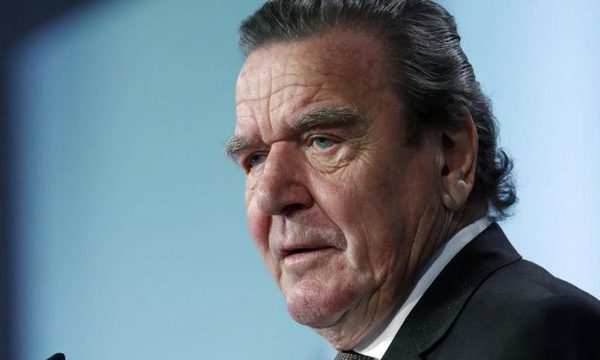 The agreement between Moscow and Kiev to unblock Ukrainian wheat exports could provide a path forward for a possible ceasefire in the five-month conflict, said former German Chancellor Gerhard Schroeder, a friend of Russian President Vladimir Putin.
The first grain ship to leave Ukraine's wartime ports has docked safely off the coast of Turkey.
"The good news is that the Kremlin wants a negotiated settlement," Schroeder said, adding that he had met with Putin in Moscow last week.
"A first success is the wheat agreement, perhaps that can be slowly expanded into a ceasefire," he added.
Schroeder said solutions to core problems like Crimea, which Russia annexed in 2014, could be found over time, "maybe not over 99 years, like Hong Kong, but in the next generation."
Schroeder, chancellor from 1998 to 2005, has criticized the war in Ukraine but refused to condemn Putin.