During the clashes in the Government, Abazović mentioned the North of Kosovo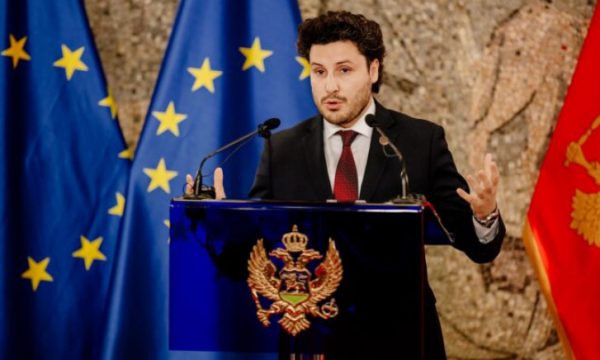 The Prime Minister of Montenegro, Dritan Abazović, in the government session, during the discussion with the Minister of Foreign Affairs, Ranko Krivokapiq, about the Fundamental Treaty with the Serbian Church, said that anyone who wants destabilization is helping the Russian influence in Montenegro and wants to see that what happened in October in the north of Kosovo, reported Podgorica Vijesti.
"Explain to the international community! I have explained to them and no one has asked for a postponement of the signing of the Basic Agreement. Confusion arose, clarifications were sought, but no one asked me for an adjournment. They understood the issue, that we have the north of Kosovo in October in Podgorica, that Ivan Vuković remains to finance the city's television and to spread fascism", said Abazovic.
Abazović asked Krivokapiqi if he thinks that everything will return to the way it was and that he, as prime minister, will be used as a "warm rabbit".
"Did you think that I wouldn't read that game, you were wrong, that was the intention, I said that every difficult issue would be solved in a hundred days and it was solved, as far as the government of Montenegro is concerned," said Abazovic.
Abazovic reiterated that someone wants to push Montenegro towards destabilization.
"We have to decide whether Montenegro will be a hostage state to those who created an empire by smuggling narcotics and cigarettes," said Abazovic and emphasized that his only regret is that the Basic Agreement was not signed two months ago. He emphasized that the signing of the Basic Agreement is a big step for Montenegro, as well as that every important issue has been resolved in the 100 days of his government.
He emphasized that he expects Krivokapiqi to prosecute the fact that he claims that the Basic Agreement is unconstitutional, but to apologize if it turns out that this is not the case.
The media in Montenegro have reported that on August 19, a session will be held where the motion of no confidence against Abazović will be voted. Djukanović's party has turned its back on the Albanian and the expectations are that he will be overthrown.