But at a distance, Hashim Thaçi celebrates his mother's birthday through a video link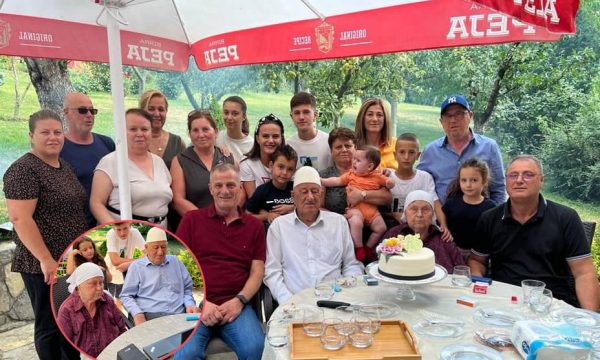 The former president of Kosovo, Hashim Thaçi, has joined a video link to his family's celebration in Burojë, for his mother's birthday.
Through a photo posted by the Foundation 'Support for the Legal Protection of Hashim Thaçi', it became known that although at a distance, Thaçi was present at the birthday party of his mother, who will be 85 years old tomorrow.
"From The Hague, President Hashim Thaçi has joined the family celebration in Burojë for his mother's birthday, who turned 85 tomorrow, via video link.
Although at a distance, the emotions are always the same", says their announcement.
We remind you that Thaçi is staying in the detention center in The Hague because he is being accused of war crimes.