After the events in the North, the second man of the Serbian army visits the forces stationed near Kosovo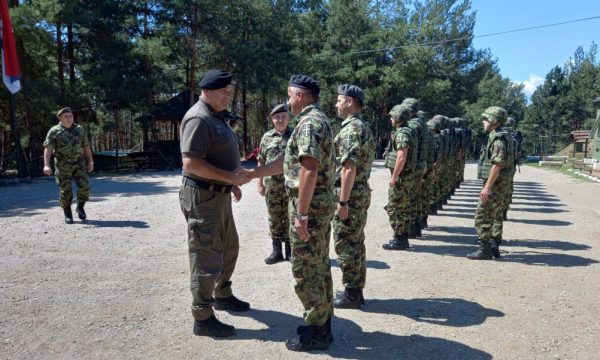 The Deputy Chief of the General Staff of the Serbian Army, Petar Cvetkovic, today visited the bases of the Serbian army in Merdare and Veliki Trn, which are located in the Land Security Zone, which is 5 km from the territory of Kosovo, defined by the military technical agreement of Kumanovo.
This visit of his happened after the tension of the last situation that happened in the north of Kosovo, on Sunday.
Cvetkovic recognized the soldiers engaged in these bases for their skills and professional attitude towards their duties, writes kossev.info.