27 Chinese fighter jets enter Taiwan, locals prepare missiles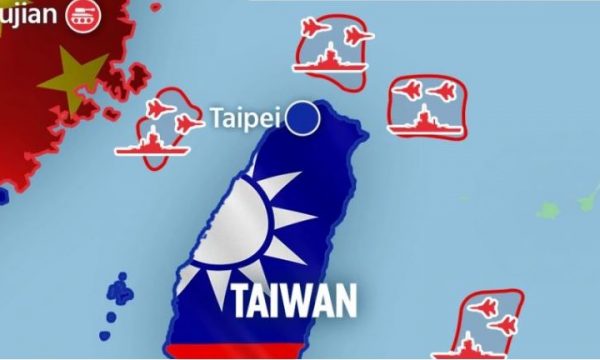 For several days, the citizens of Taiwan are afraid of any possible invasion by China. Meanwhile, on Wednesday, 27 Chinese warplanes crossed Taiwan's defense line, increasing even more the tensions between the two countries.
Taiwan's Defense Ministry said 27 fighter jets – including 16 Su-30 jets – flew over the area as Taipei stepped up its defenses after Nancy Pelosi's visit angered Beijing.
In the latest escalation of tensions, Taiwan said it sent aircraft and deployed missile systems to "monitor" Chinese activities in the air defense identification zone. Taiwan's leaders have said they "will not shy away" from war with China if pushed to it.
The country's generals said: "We are determined to uphold our sovereignty, freedom and democracy.
"We are not afraid of any threat or challenge. We are not eager for a war, nor will we shy away from one.
"We have the capacity and the will to uphold our precious freedom and democracy and maintain the stability of our region."
This comes after the country's defense ministry revealed that China's military exercises had encroached on Taiwan's territory, blocking its maritime and airspace.
The move came hours before Pelosi, the top US official, visited Taiwan.