Vucic on tensions in the north: We were one step away from disaster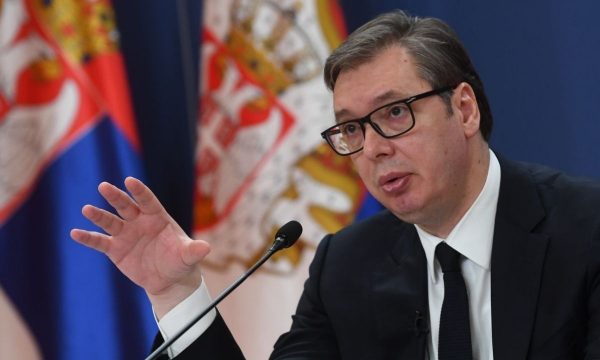 The President of Serbia, Aleksandar Vučić, said that they were "one step away from disaster" on Sunday after the tensions in the north of the Republic of Kosovo. There were reports today that army officers are informing him of the consequences if he were to consider heading towards Kosovo. Further, Vucic claims that the decision on reciprocity is "mistreatment" of citizens and that the West does not like a conflict.
"The essence of the problem is that some in the region think that when there is general hysteria about the war in Ukraine, they can realize their interests," said Vučić, adding that we were one step away from disaster. He announced that he will go to Brussels for dialogue with Pristina, which is unofficially scheduled for August 18, but that he does not expect anything from those talks with Albin Kurti.
"Despite all the incidents, which have increased by 50 percent since Kurti came to power, people have lived somewhat normally. Prishtina refers to the 2011 agreement in which both parties have the right to establish reciprocity. They want to mistreat people, the goal is to remove KM license plates", President Vucic told RTS.
Vucic mentioned that anyone who thinks that peace can be kept with Kurti is wrong, even though as he says, no one in the West is interested in unrest in Kosovo.
He mentioned that the Serbs from Kosovo did not want to remove the barricades and that he is doing everything he can just to maintain peace.
"I am proud of the unity we have with our people in Kosovo. I am asking what Serbia has done. We didn't do anything and it's our fault again," he said.
"Neither Milosevic nor Tadiqi learned to lose, I didn't threaten anyone. If you try to do something, you will face another Serbia", said Vucic.
"I don't think the conflict suits the West, I don't think it suits the Americans, but they will always support them when there is a conflict, it's their child. You will support your child even if the fault is equal to or greater than your child's. They rock this baby for 25 years," said President Vucic.