Tragedy in Himarë, Meta: Murder warned, beach security disastrous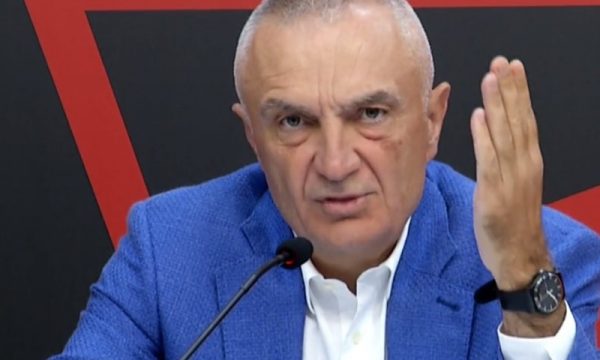 The chairman of the Freedom Party, Ilir Meta, has appeared in an extraordinary conference about the serious event in Himare, where a 7-year-old child was hit to death by the speedboat driven by police officer Arjan Tase.
Meta said that this was a premeditated murder, as he added that security on the beaches remains at catastrophic levels.
"It caused an inconsolable tragedy for all family members, but also a severe shock for the entire public opinion. It was a premeditated murder.
A few weeks ago in Jalë, a dinghy ran into the sand and injured two vacationers. We have had such cases in many areas of the country.
Beach safety management remains disastrous. Where do millions of euros go for beach safety? How can it be said that the responsibility is individual? All citizens are convinced that the arrogance demonstrated by leaders and individuals in the police force, which unfortunately undermines the citizen's trust in many professional police officers. They don't happen by chance. Even the person who committed this serious crime, turns out to have been convicted and suspended and reinstated. They return after the intervention of the warm hand of the party.
This is the result of the arrogance of the Prime Minister, who says when such events occur "why are you politicizing it".
Is this the first time such an event has happened? Do you remember what happened to young Rasha during the pandemic, who was killed when he went to buy a pack of cigarettes", said Meta.