The singer and her husband post photos from the "private party" with Kurt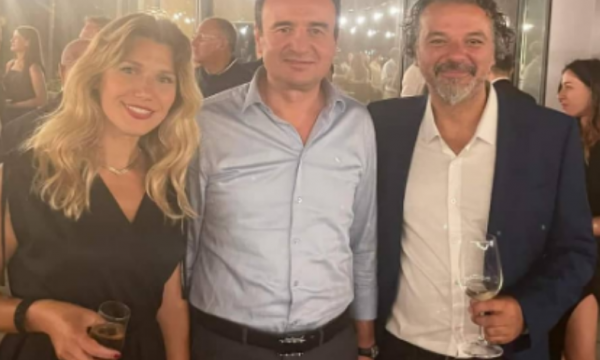 The singer Vjollca Robelli Mripa has posted a photo of a private party that is being held in the late hours in the capital, where the Prime Minister of Kosovo, Albin Kurti, is also present.
The singer who lives in London has posted a photo where she is seen with her husband and Kurt.
"Satisfied with being in Prishtina, private party, our Prime Minister Albin Kurti", she wrote on the Facebook social network.