Kurti Rakić's minister speaks from the Government of Serbia: I am his opposition, I leave when the Serbs ask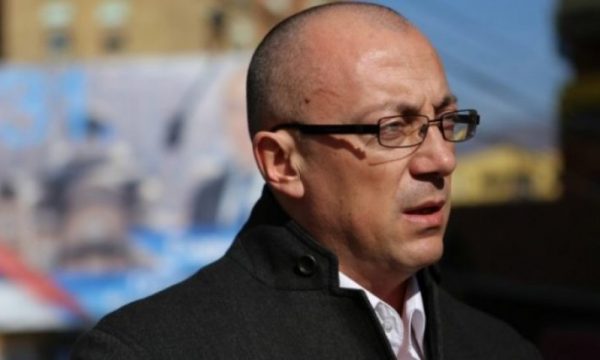 Goran Rakiq, Minister for Communities and Return in the Government of the Republic of Kosovo, has stated that even though he is part of the government, he is an opposition within it. He says that he was not elected by Prime Minister Albin Kurti, but by the Serbs, and that he will resign when asked by the Serbs who elected him.
During his speech from Belgrade, Rakić thanked the Serbs for the barricades placed at the two border points Jarinje and Bërnjak, as well as for the "determination" shown.
"As for resigning from the government, I am part of that government and I will resign when asked by the people who elected me", said Goran Rakić, once the chairman of the Serbian List.
"So, I am part of the government, but I am in opposition with that government because the legal framework requires it. I was not elected to the government by Mr. Kurti, but from the Serbian people", says Rakiq.
He added that the members of the Serbian List who are sitting in the Assembly of Kosovo "are also the opposition".
"And I'm sure when people call them, they'll get out of there. They sometimes participate in the session, they fight for the Serbian people, but if the people call them, they will come out", he added.