The killing of the Al-Qaeda leader, how the operation was planned, Biden also speaks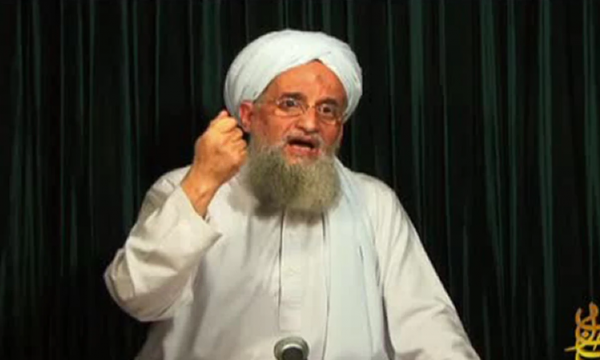 US President Joe Biden said the United States carried out an anti-terrorism operation Saturday in Afghanistan by killing senior al-Qaeda leader Ayman al-Zawahiri, who was a deputy to the terrorist group's founder, Osama bin Laden, when they organized the September 2001 attacks against the United States.
President Biden said US intelligence officials tracked al-Zawahiri to a house in central Kabul where he was hiding with his family, who were not injured in the attack.
"Now justice has been served and this terrorist leader is no more," President Biden said in a statement from the White House.
On Saturday, at my direction, the United States successfully conducted an airstrike in Kabul, Afghanistan that killed the emir of al-Qa'ida: Ayman al-Zawahiri.

Justice has been delivered.

— President Biden (@POTUS) August 1, 2022
"People around the world no longer need to fear the vicious and determined killer. The United States continues to demonstrate the resolve and capacity to defend the American people against those who seek to harm us. "We make it clear again tonight that no matter how long it takes, wherever you hide, if you are a threat to our people, the United States will find you and get rid of you," President Biden said.
Confirmation of the attack came hours after Taliban rulers in Kabul said a missile strike on Sunday against a residential compound in the Afghan capital was carried out by a US drone.
"The Islamic Emirate of Afghanistan strongly condemns this attack under any pretext," Taliban spokesman Zabihullah Mujahid said in a statement, using the official name for the Taliban government.
He denounced the attack as a "blatant violation of international principles and the Doha agreement", referring to the 2020 agreement his group signed with the US, which led to the withdrawal of all US and allied troops from Afghanistan. last August, after almost 20 years of fighting the Taliban.
The Islamist insurgent group took control of Afghanistan on August 15 after US-led foreign troops withdrew and the Western-backed government in Kabul and its security forces crumbled in the face of a Taliban onslaught.
The US-led military coalition invaded Afghanistan in October 2001 and toppled the then-Taliban government in Kabul to punish it for harboring the al-Qaeda terrorist network. Bin Laden and al-Zawahiri escaped the international military operation. US special forces later found and killed bin Laden deep inside neighboring Pakistan in May 2011. /VOA