Ilinden's anniversary/ Mickoski criticizes the Government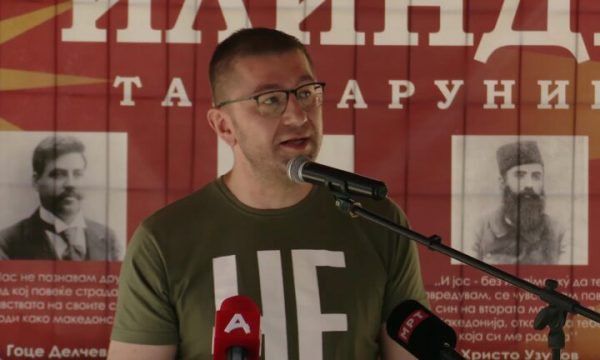 The head of VMRO-DPMNE, Hrsitian Mickovski, has come out with accusations against SDSM, whom he has described as false Europeans, who developed a plot against the EU, perhaps they are our enemies and guilty for the fate of North Macedonia and not the incompetence, the subservient character, and the treacherous character of the government. According to him, the referendum is a good opportunity for the political elite to show how much they appreciate the attitude of the people even when they think differently from them.
"The referendum is a reflection of the powerlessness of the government and their moral dangerousness, and by running away from it they want to "lead the thirsty across the lake" without thinking about what disaster they are accepting. I publicly call to support the referendum. Let's all call together and give the people a chance to make a decision. The people must be calm, regardless of what this government will do as an obstacle or resistance to the referendum, the guarantees and blockades for the preservation of the Constitution by the deputies of VMRO-DPMNE are a fact and remain so", said the chairman of VMRO- DPMNE, Hristian Mickoski.