Sweden for the video recording of Milan Radoicic: He entered the north, made the video, stayed for a few hours and returned to Serbia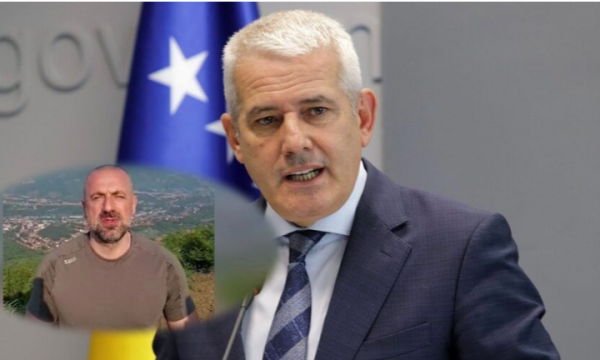 The Minister of Internal Affairs, Xhelal Sveçla, spoke about the video recording of the vice-president of the Serbian List, Milan Radoicic, who appeared from the North of Kosovo, saying that "I am here, I have returned and you know what will happen." it says, because there is no going back from here. Long live Serbia",
Sveçla said that Radoicic is not in the north, saying that he entered Kosovo, made a video recording and when he returned to Serbia, he published the recording.
"He is not in the north, he entered Kosovo. He made a video-initiation, it came out in Serbia, and then the video-initiation is public. From a criminal behind the streets and open doors in Pristina, not to mention in the north, he is now an icon wanted by the institutions of the Republic of Kosovo. Absolutely, he is afraid (of the institutions of Kosovo)", said Svecla for rtk.
He further said that according to the information he has, Radoicic only stayed a few hours in Kosovo and returned to Serbia.
"According to the information, it is a matter of hours. The purpose of the video was not to challenge the institutions of Kosovo, but to threaten our local residents there, to make them listen to him and his groups", he said.
Radoicic is one of the main suspects for the murder of the Serbian politician in Kosovo, Oliver Ivanovic, until he was put on the black list of the United States of America. Kosovar institutions have issued an arrest warrant for him.