Mimoza Kusari surprises the boy live on the show, calls him on the phone to wish him a happy 17th birthday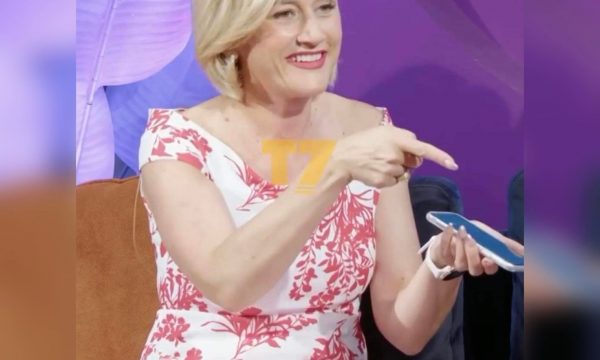 Politician, Mimoza Kusari – Lila as a guest on the summer show on T7, "Era Verë" revealed a lot, both from her private and professional life.
During the show, each guest becomes part of a game, where pleasant situations are created through a phone call.
Kusari – Lila, on the occasion of her son's birthday, decided to call him and congratulate him publicly.
He even made this wish by singing. "Happy birthday to you, happy birthday dear Adri, happy birthday to you…", was her wish for her son.
For more details from the interview, follow the link below.