Kentucky flood death toll rises to 37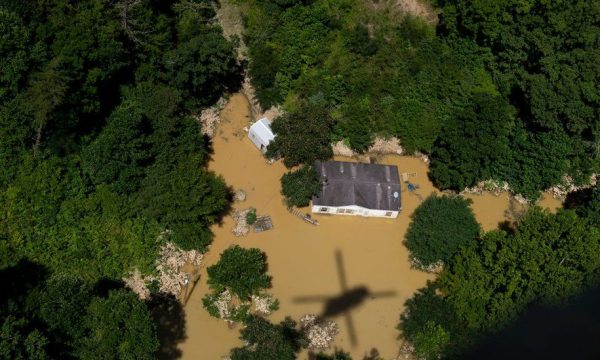 The death toll from flooding in eastern Kentucky in the US has risen to 37, as heavy rain continues to hamper rescue operations and threaten further damage, with many still missing.
Andy Beshear, governor of the south-central US state, announced on Twitter that the death toll could rise.
"We close out the day with more shocking news from eastern Kentucky. We can confirm that the death toll has now risen to 37, with many more still missing," he tweeted.
A series of new storms are expected for the American night. The National Weather Service has issued a flash flood warning for much of eastern Kentucky, warning of a series of other storms.
"Heavy rainfall is possible which could lead to flash flooding along with strong thunderstorms," ​​the meteorological agency wrote on Twitter.
Over 20 inches of rain fell on parts of eastern Kentucky last week in 24 hours, causing unprecedented flooding.
More than 12,000 families are without power and hundreds of homes and businesses have been flooded.
Damage to roads, bridges and other infrastructure will cost millions to repair, the governor said Monday.
This is some of the worst flooding the region has seen in decades./A2CNN