From doctor to world's most wanted, who is the al Qaeda leader who killed the US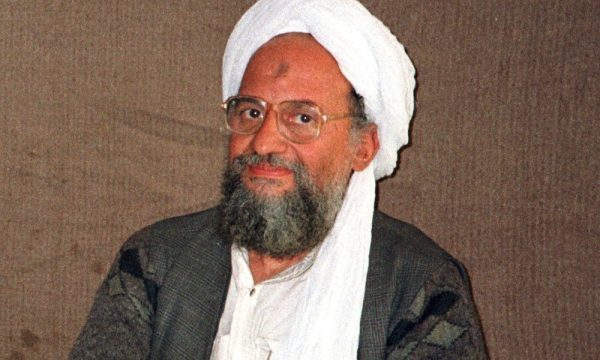 The United States of America has killed Al-Qaeda leader Ayman al-Zawahiri in a drone attack in Afghanistan. In a statement from the White House, US President Joe Budden said that he had authorized the attack, stressing that the justice sought by the US has already been served.
But who was Ayman al-Zawahiri?
Zawahiri comes from a prominent Egyptian family, according to the New York Times. His grandfather, Rabia'a ​​al-Zawahiri, was an imam at Al-Azhar University in Cairo. His uncle, Abdel Rahman Azzam, was the first secretary of the Arab League.
He helped orchestrate the deadliest terrorist attack on American soil on September 11, 2011.
"To those 19 brothers who came forward and gave their souls to Almighty Allah, Almighty God has given them this victory that we are enjoying now," al-Za'ahiri said in a videotaped message released in April 2002.
It was the first of many mocking messages the terrorist, who became al Qaeda's leader after US forces killed bin Laden in 2011, would send over the years, urging militants to continue the war against America and rebuke American leaders.
Zawahiri was constantly on the move once the US-led invasion of Afghanistan began after the attacks of September 11, 2001. At one point, he escaped a US airstrike in Afghanistan's rugged mountainous Tora Bora region, an attack that left one dead his wife and children.
He made his public debut as a Muslim militant while in prison for his involvement in the assassination of Egyptian President Anwar Sadat in 1981.
"We want to speak to the whole world. Who we are? Who we are?" he said in a prison interview.
At the time, al-Zawahiri, a young doctor, was already a committed terrorist who plotted to overthrow the Egyptian government for years and tried to replace it with fundamentalist Islamic rule. He proudly supported the assassination of Sadat after the Egyptian leader made peace with Israel.
He spent three years in prison after Sadat's assassination and claimed he was tortured while in custody. After his release, he went to Pakistan, where he treated wounded Mujahideen fighters who fought against the Soviet occupation of Afghanistan.
At this moment he met bin Laden and found a common cause. "We are working with brother bin Laden," he said announcing the merger of his terrorist group, Egyptian Islamic Jihad, with al Qaeda in May 1998. "We've known him for more than 10 years now. We have fought it here in Afghanistan. ."
Together, the two terror leaders signed a statement: "The judgment to kill and fight Americans and their allies, whether civilian or military, is an obligation for every Muslim." /abcnews.al