Despite warnings from Xi and Biden, Pelosi will go to Taiwan – why this visit is dangerous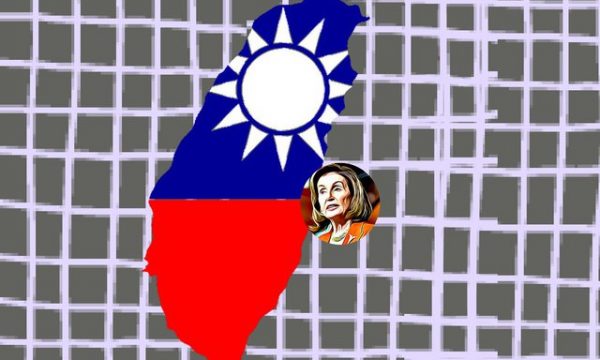 Nancy Pelosi plans to travel to Taiwan this week, according to a congressional official and a Taiwanese official. The visit would make her the highest-ranking American official to visit the island.
Pelosi's travel plans, which remain officially unconfirmed, have been the subject of bellicose rhetoric from China in recent weeks, including claims that her plane could be shot down.
US officials have concluded in recent days that China's threats of war against Pelosi are simply a scare tactic, the congressional official said. Meanwhile, White House spokesman John Kirby on Monday warned China against overreacting to Pelosi's visit and reaffirmed the US's commitment to the so-called "One China" policy.
"There is no reason for Beijing to turn a potential visit, consistent with longstanding U.S. policy, into some kind of crisis or conflict," Kirby said, noting that members of Congress have traveled to the island in beginning of this year.
Ndwrkohw several warships are already in the South China and East China seas. Kirby warned that China could launch missiles into the Taiwan Strait, something Beijing has not done for a quarter of a century.
President Joe Biden's national security and military advisers had warned Pelosi against the visit, POLITICO previously reported, given the heightened tensions between Washington and Beijing. In a phone call last week, Chinese President Xi Jinping warned Biden that, when it comes to Taiwan, "those who play with fire will eventually get burned."
Beijing views Taiwan as an inalienable part of China and has strongly opposed what it sees as US interference in its internal affairs.
Meanwhile, in Washington, fears have grown in recent months that Xi plans to invade the island. The US has maintained its "One China" policy and has no formal diplomatic relations with Taiwan, but has asserted Taipei's right to self-defense and has sent billions of dollars worth of weapons to boost its arsenal.
Pelosi was in Singapore on Monday and is also scheduled to visit Malaysia, South Korea and Japan during the NW Asia trip.
Her office has refused to confirm her trips to Taiwan, citing security risks. In recent weeks, the clash between Pelosi and the Biden administration over her travel plans has spilled into the public eye. Biden himself had said that the military "doesn't think it's a good idea right now" for Pelosi to travel to the island.