Abazovic sacks director of airports in Montenegro, local media: Concession is being prepared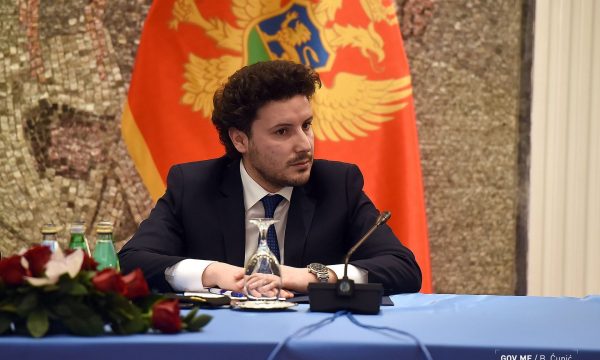 The executive director of the Airports of Montenegro, Goran Jandreoski, has been dismissed from his post today, following reports on the concession of two airports of the neighboring state to businessmen close to Prime Minister Dritan Abazovic, writes vijesti.me.
According to "Vijesti" information, the acting executive director will be Vladan Drašković until the election of a new director, while the vice president of the Bosnian Party, Damir Gutić, who is close to the Montenegrin prime minister, Dritan Abazović, is expected to be elected as the new director.
"Draškovic was appointed by the Board of Directors of "Aerodrom Crne Gore", after Goran Jandreoski was dismissed from the position of executive director earlier in the regular session. The board of directors in the next period expects the management to accelerate the modernization. We thank Mr. Jandreoski for the processes started in the company and the cooperation so far and we wish him luck and success in his future work", says the announcement from the Airports of Montenegro.
Jandreoski officially took office a year ago, on July 19, 2021, while he is a well-known regional aviation expert from North Macedonia with a rich professional career. He was the director of the Civil Aviation Agency in North Macedonia, but also a manager in several positions at the Skopje airport.
His dismissal comes shortly after the Board of Directors of the Airport of Montenegro, in the July 8 session, dismissed the previous Board of Directors of the Public Enterprise Airports of Montenegro and appointed a new composition, headed by Eldin Dobarzic, member of Abazovic's party. Other new members of the Board of Directors are Kemal Purisic (Bosnian Party), Slavko Vukcevic (SNP), Momcilo Martinovic (DPS) and Nebojsa Gjokovic (DF).
According to the Montenegrin media, the changes are being made with the aim of granting airport concessions to businessmen close to Prime Minister Dritan Abazovic.