The whole world has its eyes on this area of ​​the globe today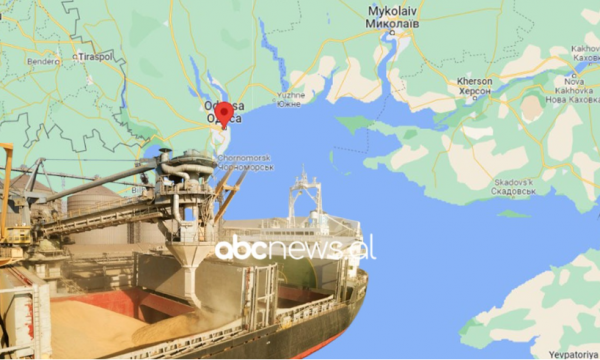 The ship Razoni with the flag of Sierra Leone, with 26 thousand tons of wheat, has left the port of Odesa, bound for Lebanon. This is the first departure of a grain ship since the beginning of the Russian occupation, according to Ukraine's infrastructure ministry.
"Ukraine together with our partners has taken another step today in preventing hunger in the world"Oleksandr Kubrakov, Ukraine's infrastructure minister, said in a statement on Monday.
Kubrakov emphasized that Ukraine had done everything to restore activity in the ports and that the lifting of the blockade would give the Ukrainian economy $1 billion in foreign exchange income, reports The Guardian.
Ukraine's infrastructure minister said 16 cargo ships had been stranded in Ukrainian ports since the start of the Russian occupation and that they planned for the ports to regain full shipping capacity in the coming weeks.
Russia agreed to allow grain ships to leave Ukraine and not attack them in an agreement signed on July 22 in Istanbul. But less than 24 hours later, the authenticity of the deal was called into question when Russian forces struck the Ukrainian port of Odesa.
When questioned by Turkey's defense minister, Russia initially denied involvement in the attack. But the next day it released a statement saying it had struck a Ukrainian ship carrying Western weapons in port. Ukrainian authorities rejected Russia's explanation. /abcnews.al