The program of "Manifesto 14" for the following days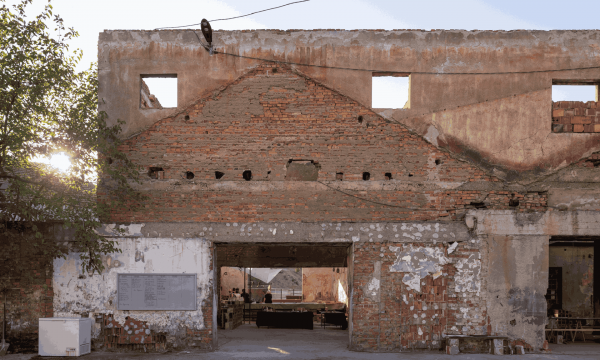 LOVE is LOVE is LOVE: Presentation of the mural by the Sekhmet Institute
The mural depicts Mustafa and Qerkica, a chosen family. A disabled gay man and a transgender woman of Ashkali ethnicity, they have lived together and cared for each other for many years. Their home in Fushë Kosovë, located on the outskirts of Pristina, has long been a beloved gathering place and refuge for the LGBTQI* community.
Ermira Murat's mural, which is called Orange, gives visibility to their history. She publicly challenges the marginalization and erasure of gender, sexual and ethnic minorities in Kosovo and elsewhere. Having previously described the intimacy between the two Albanian rhapsodists, which provoked many public debates, Murat feels obliged as an artist to "create what needs to be created".
What needs to be created now, she and the collective argue, is a more humane and open way of thinking about families. Their mural encourages people to "reflect on the common foundations of humanity", to discover "what is similar, making room for what is different".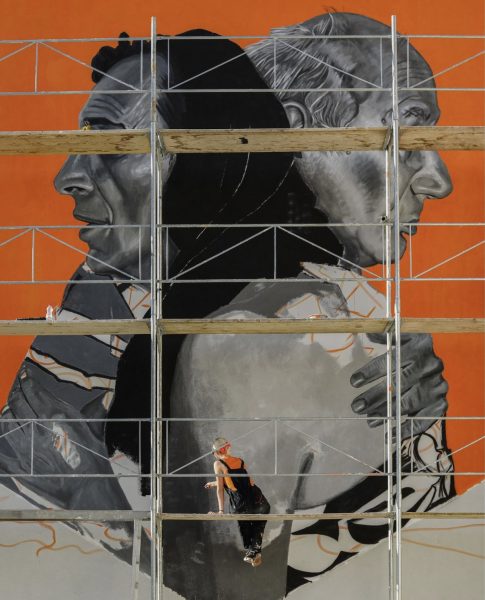 "Common grounding" – a special tour of the Brick Factory in Pristina
Suspended in time, the brick factory lives a rare moment of apnea. All left, the ground is no longer trodden. Full of scars, scars and traces from a varied past – it awaits a future but unclear.
However, it carries the stories of living beings who have passed through here and those who are still passing through in secret. This tour follows in their footsteps. Through a concise number of 10 acts, guests are taken deeper into the closed parts of the brick factory.
Guided by a guide, visitors will enter different segments of this manigfold site through their senses and the movements of daily life. Thus exploring ways of grounding, perhaps common grounding. Being with each other and with the brick factory they create new trajectories and traces; a common movement, a common gesture, a silent correspondence. They can act as traces in the future.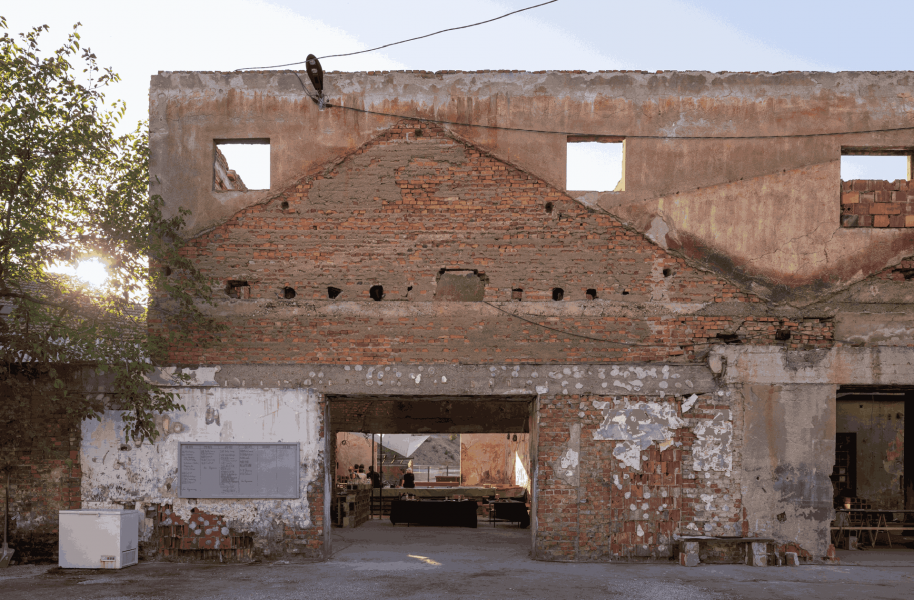 Letters to Authority – A double book launch and dialogue with Leah Whitman-Salkin and Anna Zett
Writing, telling, addressing: in the face of repressive authority, these are sometimes our only means of self-defense and autonomy. Letter writing in particular – as protest, as elaboration – shapes a struggle for agency. It is an address, even if there is no possibility of an answer; even if the letter is never delivered.
In Anna Zett's book Artificial Gut Feeling (Split, 2019; republished 2022), I writes to her former kindergarten teacher; in Diamela Elti's Eyes Care (Sternberg Press, 2022), Mama writes to you. Both texts have their origins in political dictatorships; both deal with the sphere of intimate care; both are feminist narratives of survival.
In this double book launch, Leah Whitman-Salkin, who republished Care of the Eyes, and artist and writer Anna Zett will share their texts and host a structured dialogue. As a group, we will care for each other through listening and speaking, through sound and resonance.
About the authors:
Anna Zett (b. 1983, Leipzig) is an artist, writer and director. Her work combines historical analysis and poetic form with a playful embodied practice. Since 2020 she has co-developed a participatory format for movement and storytelling called Postsocialist Group Improvisation . Artificial Gut Feeling it is her first book. She lives in Berlin.
Leah
Whitman-Salkin is a freelance editor whose practice explores translation, the visual and literary, poetic and political space, and the process of making public through publishing. Her latest book series, Montana, focuses on (mostly) fiction by (mostly) women in translation.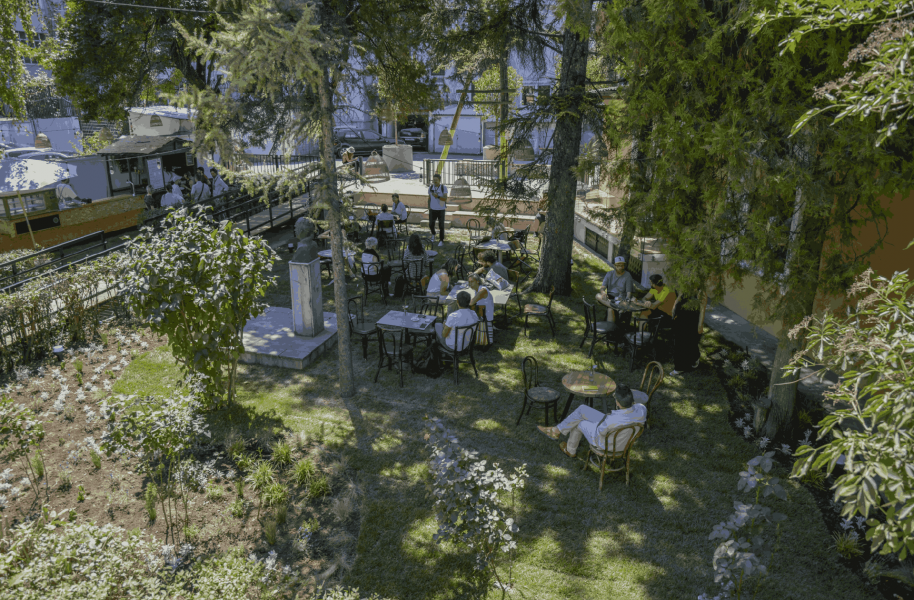 Free legal advice at The Flat
(Manifesta 14 Prishtina, location no. 23), Shaip Spahia street, Apt. No. 2, 10000 Pristina, Kosovo
Every Monday from 1 August to 30 October 2022, 12.00-18.00
Any woman, or a person who identifies as such, is welcome to use the free counseling services upon request. No reservation is necessary. Complete discretion and anonymity is guaranteed. All advisors have many years of experience dealing with various topics related to women's rights. There is also an option for referral to specialist support organisations.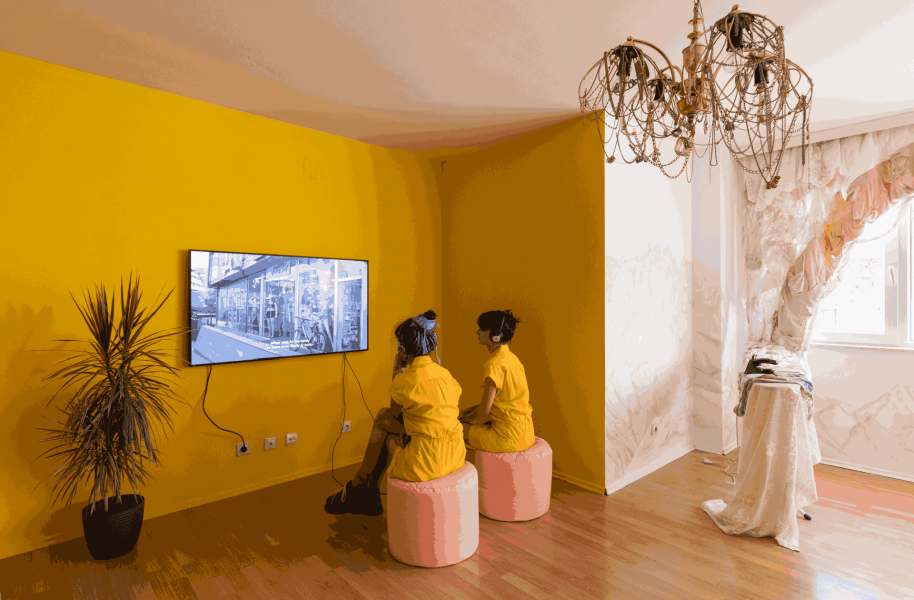 /Rhewal