The German MEP reacts to Grenell who called Kurt "an experienced fascist"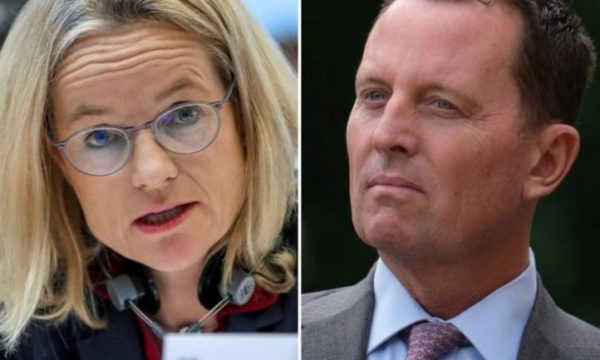 Viola von Cramon, rapporteur for Kosovo in the European Parliament, has reacted to the former American emissary, Richard Grenell, who called the decision of the Government of Kosovo for reciprocity with Serbia "one-sided" and Prime Minister Albin Kurti "an experienced fascist".
Von Cramon says that the Government's decision to provide Serbian citizens entering Kosovo with an "entry/exit" document is not unilateral, but a reciprocal action.
"Dear Ric, it's not one-sided, it's mutual. Equal treatment for those equipped with identity cards", wrote the German MEP, reports Rhewal.
She also gave a piece of advice to the former American ambassador for the Kosovo-Serbia dialogue.
"Next time, instead of renaming Gazivoda (Ujman) as "Lake Trump", maybe try to solve concrete problems for the citizens in the north of Kosovo", says von Cramon in her article on last night's post by Grenell.
The former American diplomat was active last night writing about the tensions in the north, for which he blamed the Prime Minister of Kosovo.
Grenell has accused Kurti of taking unilateral steps to establish reciprocity towards Serbia. Without mentioning at all that Serbia does not accept Kosovo's documents, Grenell called Kurti's decision on reciprocity a "fascist method".
"Once again, the Prime Minister of Kosovo, Albin Kurti, a radical leftist and fascist with experience, unilaterally acted to stop Serbian license plates and letter notices in Kosovo. Fraud. Irresponsibility. And, unnecessary," wrote Grenell on Twitter. /Express/