Politico: Germany is tightening its approach to Turkey, Turks miss Merkel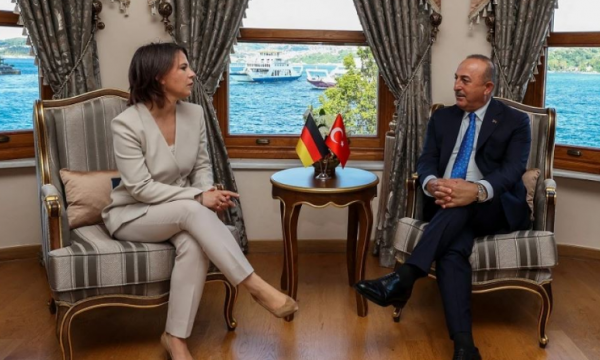 Politico interprets the clash of opinions between Baerbok and Çavuşoğlu at the joint press conference during the German Foreign Minister's visit to Istanbul as a sign of the strengthening of Germany's stance towards Turkey.
As noted in the article, the Turkish foreign minister was angered by comments made earlier that day by Baerbok during her visit to Athens, noting the German foreign minister's statement that "the Greek islands of Lesbos, Chios, Rhodes and many others are Greek land and no one has the right to question them". The report also mentions Mevlut Çavuşoğlu's statement that he misses Angela Merkel.
"When Merkel was there, Germany's position was balanced, she could mediate," Çavuşoğlu said, adding that "third countries, including Germany, should not be a tool of provocation and propaganda especially by Greece and the Greek Cypriot side." , he said. /abcnews.al