Kurti says that there was aggression in the North, he appeals to NATO, the EU and the western centers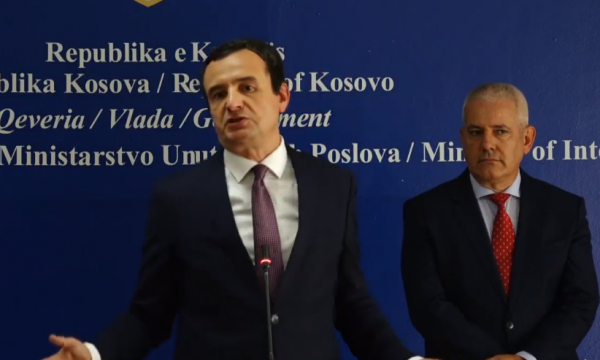 Prime Minister Albin Kurti has called on the international community to react by condemning the "violence and aggression of criminal gangs in the north of Kosovo", reports Rhewal.
"I call on the international factors, the western democratic capitals, the European Union and NATO to condemn the violence and aggression of the criminal gangs in the north of Kosovo, which are clearly instigated, prepared and financed by Belgrade", said Kurti in a conference for the media.
He said that "we understand the concern of European and American factors about the negative effect of the disinformation campaign on our two decisions".
Kurti said that last night he contacted the European and American allies, while he thanked the American ambassador Jeffrey Hovenier for his role in "softening the situation".
"I thank them for their open communication and their role. In particular, I highly appreciate the commitment of the American ambassador, who, worried about the situation like the rest of us, contributed a lot last night to the mitigation of the situation, always supporting our state and Government, our decisions and positions", said Kurti.