Grenell behaves like the White House, "Biden was not informed"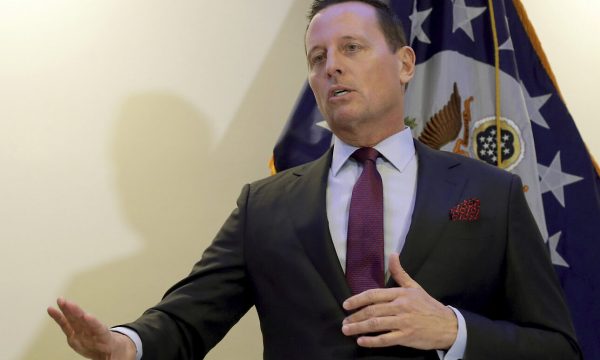 The former special emissary for the Kosovo-Serbia dialogue, the member of the Republican Party in the USA, Richard Grenell, has said that there is information inside the White House, based on which, President Joe Biden is still not informed about the developments in Kosovo.
Citing an official within the White House's National Security Council (NSC), Grenell said that even NSC chief Jake Sullivan is not interested in dealing with tense events like Sunday's in the North.
According to Grenell, only a few low-level officials in the White House are handling the situation in northern Kosovo.
"A career official of the Office of the National Security Council (NSC) just told me that Joe Biden has not yet been briefed on the Kosovo-Serbia developments and Jake Sullivan does not have time to fully engage in these developments – so he is I leave the handling of this issue in the hands of the lower level of officials," said Grenell.
Grenell called the management of the situation in the north of Kosovo "another mistake" of Joe Biden's administration.