Chelsea plans a triple strike, in talks with Inter for Skriniari and two other footballers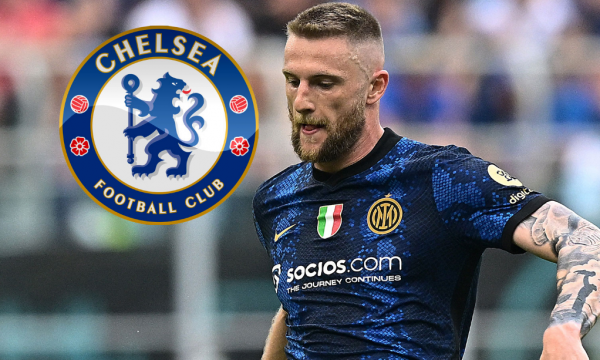 After the agreement with Romelu Lukaku, it is reported that Chelsea and Inter can make other agreements.
According to reports from Italy, the club from London is seeking the transfer of three "Nerazzurri" footballers – Milan Skriniar, Denzel Dumfries and Cesare Casadei, reports Rhewal.
Chelsea have been linked with all three of these players, but the idea of ​​making a triple deal would undoubtedly shake up the transfer market.
The two clubs have a good relationship with each other, as shown by the Romel Lukaku deals that helped Inter improve their financial situation.
And, the eventual sale of the three aforementioned footballers would undoubtedly improve the finances of the club from "Guiseppe Meazza".
According to "Calciomercato", negotiations are ongoing for defender Skriniar for a price of over 70 million euros, full-back Dumfries for 40 million euros and youth team midfielder Casadei for nearly 20 million euros.
If the agreement is reached and all three footballers would move to "Stamford Bridge", the total cost would be 130 million euros. /Express newspaper/