Chaos on the Spanish beach: Vacationers steal drugs from traffickers, police take them away by helicopter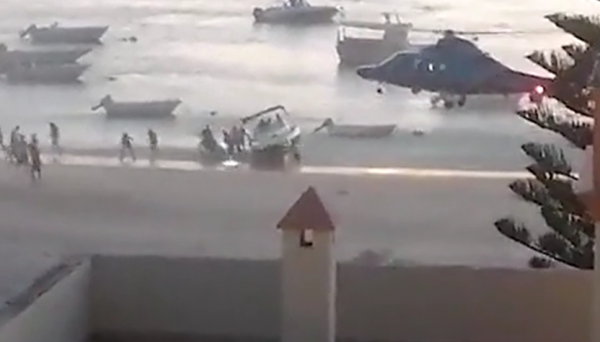 An unusual moment has been recorded on the Spanish coast, as a crowd of holidaymakers tried to steal a large amount of drugs from a speedboat that had washed ashore.
The amateur video was filmed on the beach of Sanlucar de Barrameda in Cadiz, where the crowd of holidaymakers quickly approached the boat abandoned by traffickers who were being chased by police at sea.
Immediately, the police helicopter arrived at the site and called on the vacationers to leave, threatening them with measures.
However, this did not stop the holidaymakers who managed to leave the speedboat with large bags of cannabis in their hands.