Bayern continues the "war" with Barcelona for Lewandowski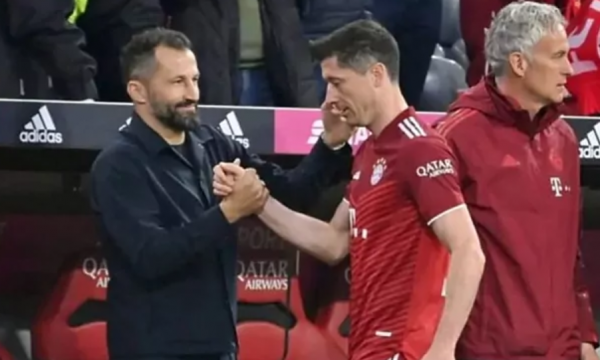 The sporting director of Bayern Munich, Salihamidzic, has criticized the president of Barcelona, ​​Joan Laporta
The quarrels between Barcelona and Bayern Munich are continuing and at the moment it does not seem that they will calm down, after the transfer of Robert Lewandowski from Bavaria to Catalonia.
This time, Hasan Salihamidzic, sports director at the club from Munich, spoke, who has a few words for Joan Laporta and Lewandowski after the Pole criticized Bayern for preventing his departure.
"The club has been trying to find arguments to sell me to another club," Lewandowski told ESPN earlier this week.
"Maybe the fans and I had to accept that, even though they said a lot of false things about me."
From the German team, Salihamidzic answered him by making it clear that the relations between the club and their former attackers are not good.
"I don't understand this at all," said Salihamidzic to Bild TV.
"My father taught me that when you leave somewhere, never close the door behind you. Robert is on his way to achieve this."
At the Allianz Arena they are angry with the behavior and the way the player has left.
"It is something that Bayern does not accept. I will talk to Laporta when we meet next time", said Salihamidzic.
It seems that Salihamidzic thus accuses Laporta of the way Lewandowski imposed his departure. /Express newspaper/