Zelensky orders civilians to leave Donetsk region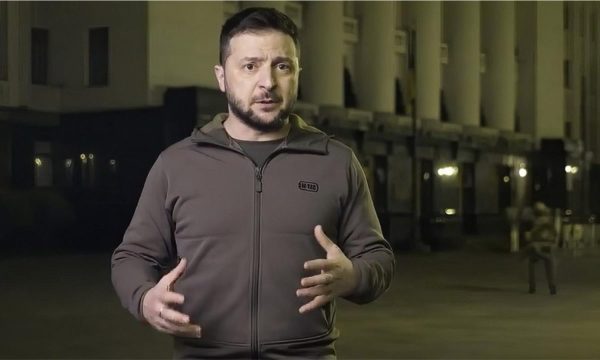 Ukrainian President Volodymyr Zelensky has told all civilians still living in parts of the eastern Donetsk region under Ukrainian control to evacuate. Zelensky warned of intense fighting in this region, BBC writes.
"The more people leave the Donetsk region now, the less people the Russian army will have time to kill," he said.
The region has faced fierce fighting amid a slow advance by Russian forces, who already control large parts of it.
"We will use all available options to save as many lives as possible and limit Russian terror as much as possible," the president added.
It is not the first time that Ukrainian authorities have told people to leave the area. Between 200,000 and 220,000 civilians still live in the unoccupied Donetsk region, according to Ukrainian estimates.
An evacuation notice from the government warned that the coming winter would worsen the situation, especially for children.
The president's intervention comes after Russia invited UN and Red Cross officials to investigate the deaths of 50 Ukrainian prisoners of war (POWs) in another part of the Donetsk region held by Russian-backed separatists.
The Red Cross said Friday it was seeking access to the Russian-run detention facility and surviving detainees, but was not immediately granted permission.
The deputy head of its delegation to Ukraine, Daniel Bunnskog, said granting access to prisoners was an obligation under the Geneva Conventions.