Werner is offered to Real Madrid, the Spanish club is expected to decide soon if they need the German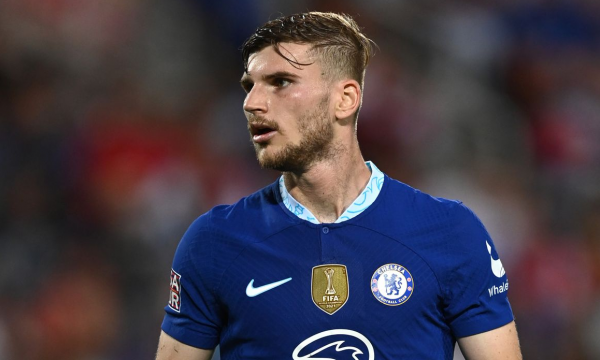 Timo Werner can change club and continue his career in La Liga.
The German striker is linked with a move away from Chelsea, as it is believed that he is not happy with the space in the team led by Thomas Tuchel, Rhewal reports.
According to "El Larguero", Werner has been offered to Real Madrid, despite there being some doubts whether the player will accept the role of substitute at the Spanish champions, as Karim Benzema remains Carlo Ancelotti's first choice.
The transfer of the ex-Leipzig forward can reportedly be closed at the price of 35 million euros.
Further, according to the Spanish medium, "Los Blancos" will make the final decision in two weeks if there is a need for a replacement for Benzema.
In the center forward position, Eden Hazard has so far looked unconvincing in friendlies.
On the other hand, Chelsea is said to be ready to negotiate Werner's departure even on loan.
Juventus and Leipzig have also expressed interest in the 26-year-old.
Timo Wernern with "Blutë" has a valid contract until June 30, 2025. /Rhewal/