Vucic threatens Kosovo: Keep the peace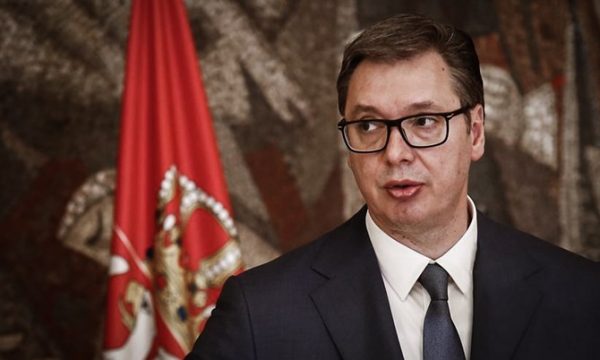 The President of Serbia, Aleksandar Vučić, complained that Serbia "has never been in a more complex and difficult situation than it is today", while he spoke about the decision of the Government of Kosovo for reciprocity with Serbia in the matter of travel documents. which will start to be implemented from tomorrow.
Vucic, in his well-known role, addressed the Albanians and the international community, asking them to "keep the peace", reports Rhewal.
"If they don't want to keep the peace, I'm telling you – Serbia will win," he said.
"The situation for our people in Kosovo is very complicated and complex… Do you think we have ever been in a more complex and difficult situation than it is today", said Vučić in his speech to the public, reports N1.
Vuçiqi accused the Kosovo Government of "trying to take advantage of the mood in the world". According to him, the prime minister of Kosovo, Albin Kurti, wants to present himself as the Ukrainian president, Volodymyr Zelensky.
"They made a decision to impose things that they have no right to impose, first of all on the people in the north of Kosovo. Previously, they sent their units with 21 tons of fuel and everything else to the Jarinje and Bërnjak administrative crossings, with the desire to stop all those who have Serbian ID cards. All this should start tonight at midnight, while at the same time convincing the Serbs to give up the KM signs", said Vucic.
Vucic also spoke about license plates while focusing on criticizing Prime Minister Albin Kurti for "incidents against Serbs".