View from the North: Road blocking with trucks begins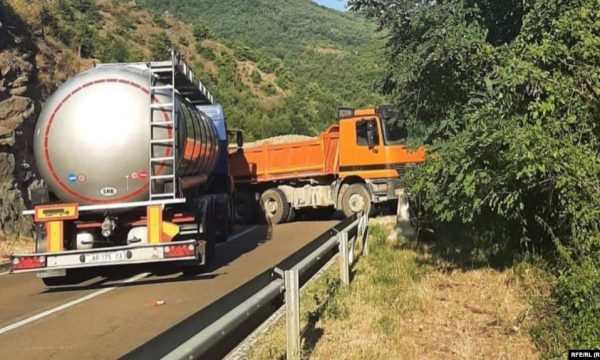 The local Serbs in the north of Kosovo have blocked the main road with trucks near the Jarinja border crossing, which is located in the Leposaviq Municipality.
Also, according to information from the field, in Rudarë of Zveçani, a blockade has been placed on the Pristina-Rashke main road. The village of Rudare is located five kilometers from Mitrovica.
According to information from the field, passengers in Jarinje are being advised to return to Serbia, and people wearing masks are seen on the highways in the north of Kosovo.
Citizens who are traveling in this part are using alternative routes after the established blockades.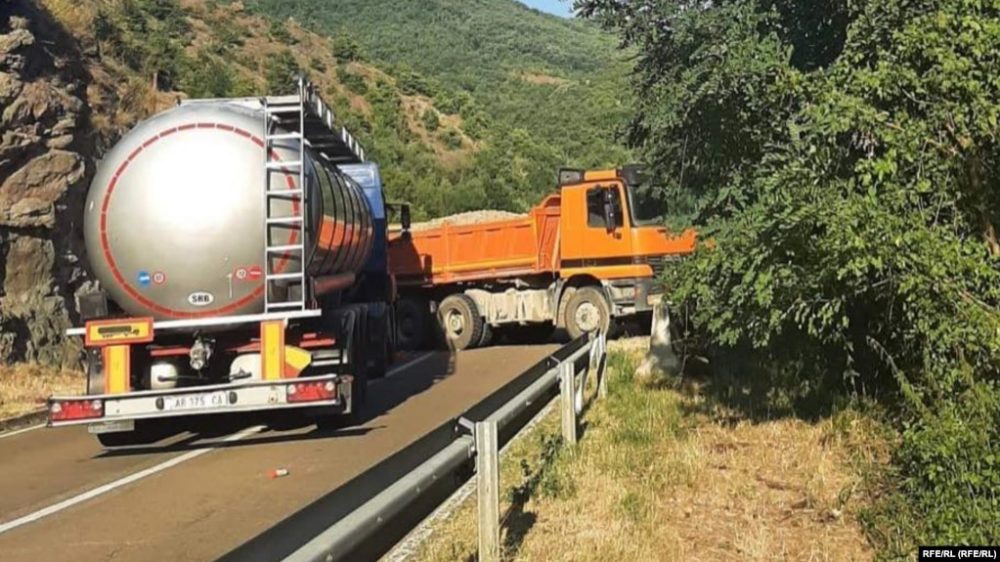 Meanwhile, sirens have been heard in North Mitrovica, which are usually released when there is an organization.
The blockades come a day before two decisions of the Government of Kosovo regarding Serbian license plates and documents come into force.
The government has said that on August 1, the issuance of so-called entry-exit documents will begin for all citizens of Serbia entering Kosovo. This document will be issued at all land and air crossing points and will be valid for 90 days, just like the document that the Serbian authorities issue to citizens of Kosovo when they enter Serbia. /Rel