Turkey: The first exports of Ukrainian grain may start on August 1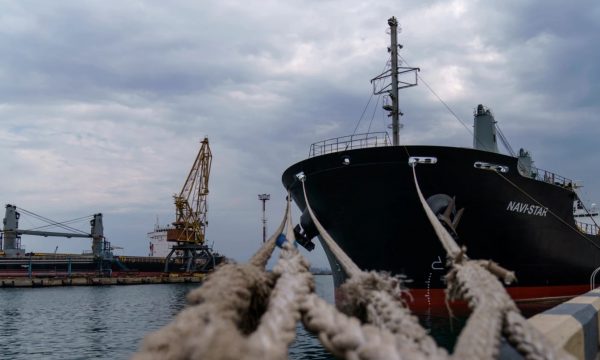 A spokesman for Turkey's president, Recep Tayyip Erdogan, said there is a high probability that the first ship with grain exports will leave Ukraine on August 1.
"If all the details are completed by tomorrow, the chances are high that the first ship will leave the port tomorrow," spokesman Ibrahim Kalin told Turkish television, Kanal 7.
Ukrainian President Volodymyr Zelensky said earlier this week that Ukraine is ready to start exporting millions of tons of grain, which are currently in ports in the south of the country. He said they are waiting for Turkey and the United Nations, which have agreed to oversee the shipments, to start the operation.
Kiev and Moscow signed agreements with Turkey and the UN on July 22 aimed at unlocking three Ukrainian ports – in Odesa, Chernomorsk and Yuzhny – that have been blocked since Russia launched its invasion of Ukraine on February 24.
The deal allows millions of tons of grain and fertilizer to be shipped around the world, as blockades in Ukraine have fueled a global food crisis.
Ukraine and Russia are two of the world's largest exporters of cereals.
Zelensky tweeted on July 31 that Ukraine's grain harvest could be half as much as usual because of the war.
He said that "our main goal is to prevent the global food crisis caused by the Russian invasion. However, grain finds alternative ways to be transported," he said./REL