The Prime Minister of Spain will visit Tirana tomorrow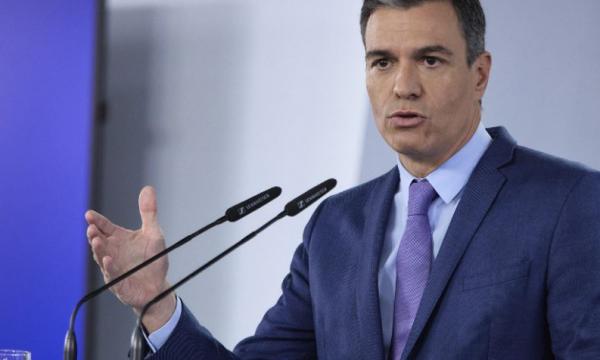 The Prime Minister of Spain, Pedro Sanchez will visit Albania tomorrow.
Read also: 4-day tour in the Balkans, the Spanish Prime Minister will also visit Tirana
It is reported that the welcoming ceremony of Pedro Sanchez will take place at 08:45 outside the premises of the Prime Minister, while at 11:00 Prime Minister Edi Rama and his Spanish counterpart will hold a joint press conference.
Meanwhile, the Spanish Prime Minister's visit to Albania is part of the tour that Pedro Sanchez is conducting in the Western Balkans, which includes Serbia, Montenegro, Bosnia and Herzegovina, North Macedonia and Albania.
The tour is expected to be his last international activity before the summer break.
At the meeting of EU leaders in Brussels at the end of June, Sanchez decided to "reactivate, revive and revitalize the enlargement process" for the countries of the Western Balkans.
The focus will also be on the expansion of the European Union.
/Rhewal