The meeting in Raskë ends, Petkovic imposes the Association as requested by the Serbs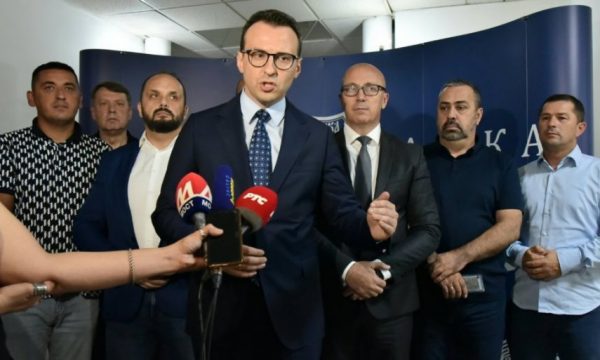 A meeting called by the head of the so-called Office for Kosovo, Petar Petkovic, with Serbian political leaders in Kosovo has ended.
Petkovic says that it was a "long and difficult discussion" held in Raska, Serbia.
He mentioned the implementation of the agreement on the formation of the association of municipalities with a Serbian majority in Kosovo, claiming that the Association would normalize relations between Kosovo and Serbia.
"I heard from all the representatives of the Serbs today that they want to form the Association of Serbian Municipalities. If we had ASK today, everything that is happening today would not have happened", said Petkovic, Serbian media "Novosti" reports.
The Government of the Republic of Kosovo has announced that from August 1, the decision on reciprocity with Serbia, regarding the recognition of documents, will come into force.
From Monday, in Kosovo, Serbian citizens who present identification documents issued by Serbia at the border will be provided with an "entry/exit" document. This document will be issued at all land and air crossing points and will be valid for 90 days, just like the document that the Serbian authorities issue to citizens of Kosovo when they enter Serbia.
In the north, road blocking with trucks has started, after an hour the city's alarm was sounded. /Express/