The Assembly overthrew the commission of inquiry for strategic investments, the DP turns to the Constitutional Court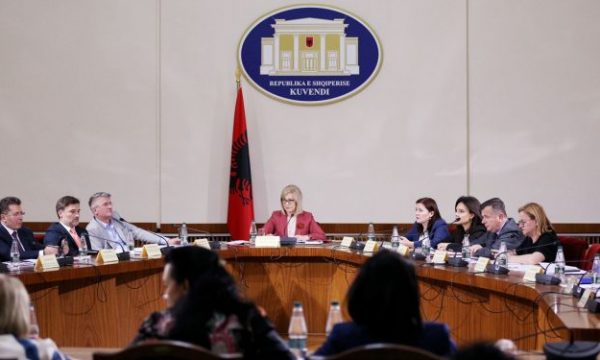 Democratic MPs have asked the Constitutional Court to declare decision no. 53/2022 of the Assembly of Albania "On the disapproval of the draft decision "On the Establishment of the Investigative Committee of the Assembly for the verification of the implementation of the law no. 55/2015 "On Strategic Investments in the Republic of Albania".
In the request, the Constitutional Court is asked to state to what extent the parliamentary majority has the right to assess the level of respect for constitutional principles in the request for the establishment of an investigative commission of the Assembly by no less than 1/4 of the deputies of the Assembly Albania and if the parliamentary majority has the right to reject a request for the establishment of an investigative committee of the Assembly, without offering any proposal or alternative formulation, because it claims non-respect of constitutional principles?
For more than 3 times, 35 deputies of the DP Parliamentary Group asked the Assembly to check the way the Government has implemented the law on strategic investments, but the socialist majority in the Assembly decided against the establishment of an Investigative Commission on this matter.
For the democratic deputies, the law of strategic investments has turned into a clientelistic law that has favored only a few local investors near the Government. To illustrate the abuse of this law, the democrats brought the example of benefiting from the strategic investor status of the husband of Foreign Minister Olta Xhaçka.