Strong storm floods casinos and hotels in Las Vegas, streets turn into rivers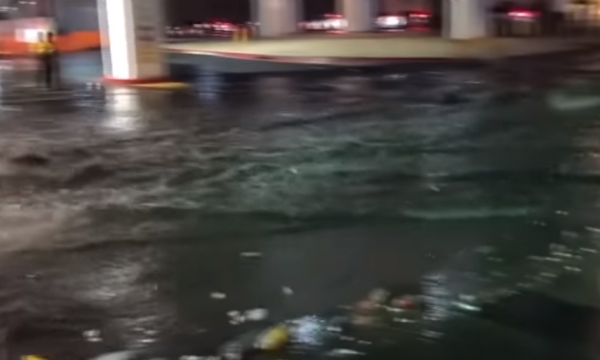 A strong storm has hit the most famous city of entertainment in the world, Las Vegas in the USA. As a result, the city's casinos were also flooded.
According to information from the "Wall Street Journal", the "city of sin" has not remained unaffected by the difficult atmospheric conditions that have affected the wider region.
When you're on a roll at the casino, you're on a roll. ¯\_(ツ)_/¯ FOX5 viewer Elijah Loucks shared video as rain poured into the Fremont Hotel & Casino on Thursday night in downtown Las Vegas. pic.twitter.com/E14ElUJMm0

— FOX5 Las Vegas (@FOX5Vegas) July 29, 2022
Hotels and casinos along South Las Vegas Boulevard, known as The Strip, were affected by the rain and flooding. Footage shows water dripping from the ceiling at Planet Hollywood Las Vegas Resort & Casino, as well as the Sportsbook at Circa Resort & Casino.
VIDEO HERE
At the same time, several trees were uprooted by the strong winds, while the roads turned into rivers, within a period of 60-90 minutes. /abcnews.al