Sirens and roadblocks in the North, KFOR comes out to monitor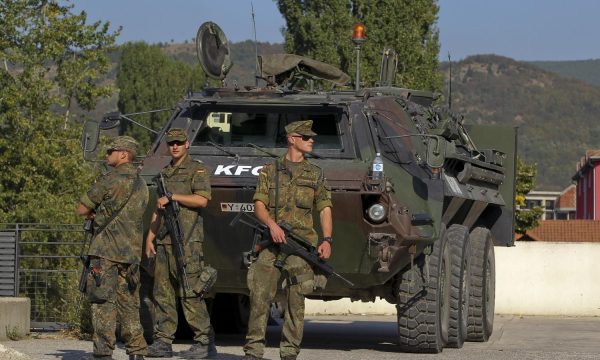 After the reports of blockage of some roads in the municipalities in the north of Kosovo and the release of the alarm sirens in that part, KFOR has been on the ground and is following the situation closely.
Regarding the alarm sirens that have been heard continuously for an hour in the northern part of Mitrovica, KFOR is monitoring the situation and currently collecting information. This news was confirmed for Kossev by the Information Office of the KFOR Headquarters.
The local Serbs in the north of Kosovo have blocked the main road with trucks near the Jarinja border crossing, which is located in the Leposaviq Municipality.
Also in Rudarë i Zveçani, a blockade has been placed on the highway Prishtina-Rashke. The village of Rudare is located five kilometers from Mitrovica.
REL writes that, according to information from the field, passengers in Jarinje are being advised to return to Serbia, and people with masks are seen on the highways in the north of Kosovo.
Citizens who are traveling in this part are using alternative routes after the established blockades.
Meanwhile, sirens have been heard in North Mitrovica, which are usually released when there is an organization.
The blockades come a day before two decisions of the Government of Kosovo regarding Serbian license plates and documents come into force.