Rama publishes an aerial view of the airport runway that Pacolli is building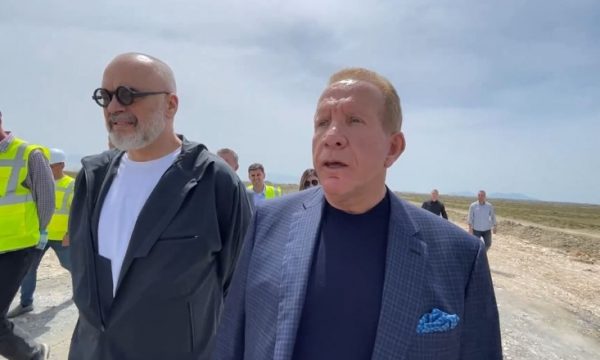 The Prime Minister of Albania, Edi Rama, has published images of the runway where the international airport of Vlora will be built.
"The Vlora International Airport runway has taken shape," Rama wrote on Facebook next to the photo.
The construction of this airport is being carried out by the merger of companies registered in Switzerland, Mabco Construction, consisting of Mabetex Group, Behgjet Pacvolli's company that holds 50% of the shares, YDA Group with 48% and A Group sh.pk with 2% .
In this construction site, the most "delicate" part of the work for the creation of the "floor" of the airport has already been completed.
According to the project data, the airport will be spread over an area of ​​297 hectares. Of these 16,000 m2 will be the passenger terminal area. The aircraft parking lot will be 46,690 m2 of which 32,000 m2 will be for aircraft positions (12 places). 2000 m2 will be the area of ​​the fire service, writes Atsh.